Updated: December 14, 2016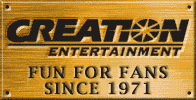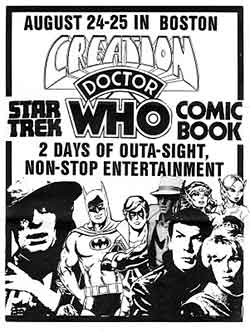 We were ahead of the times back in the 80's with conventions mixing all sorts of fan favorites together. Usually all the different fandoms got along and it is nice to see that Dr. Who is more popular than ever. We were licensees back in the day and worked with many of the earlier Doctors, including, of course, the larger than life Tom Baker.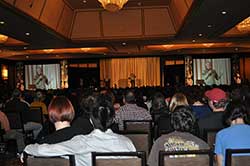 Here is a scene from a recent Official Star Trek Convention in San Francisco with Brent Spiner on stage speaking to a sold out crowd.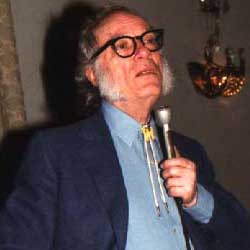 Here's a pic of the legendary sci-fi author/genius Isaac Asimov, a frequent visitor to our early conventions and quite a character as well! It is amazing that we got to work with him after reading so many of his books.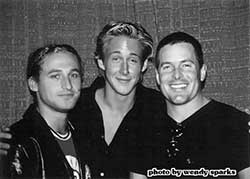 From the "you never know" category, here in the middle is "Young Hercules" at our Official Hercules/Xena Convention (pictured with his co-stars from that short lived series). He's better known by his real name today: Ryan Gosling, an incredible actor doing wonderful work in feature films.

Back in the heyday of Xena popularity we had the pleasure of meeting some of New Zealand's top talents as they often guested on the series which was filmed in that beautiful country. Left to right: Karl Urban who went onto major stardom as Star Trek's new Dr. McCoy, Kevin Smith, one of our all-time favorite guests, on the verge of international fame when he was killed in a tragic accident, and Danielle Cormack who continues to perform in New Zealand.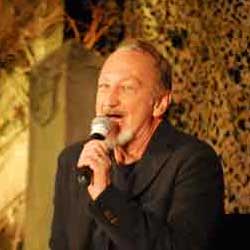 For over two decades we had the pleasure of presenting the country's leading horror fan conventions, Fangoria's Weekend of Horrors with the popular magazine and illustrious editor Tony Timpone. These shows were a breeding ground for up and coming genre talent and that makes us proud. Here, one of the icons of the field, Robert Englund, on stage.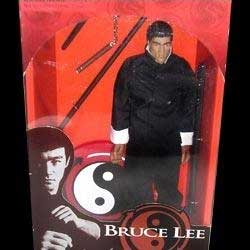 During one crazy phase we started manufacturing action figures and selling them in Toys R Us amongst other national retailers. Bruce Lee was probably are most realistic looking figure, but we also had success with Saturday Night Live figures and Drew and Mimi from The Drew Carey Show.