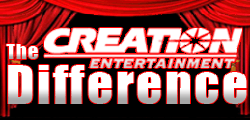 Unlike so many other genre conventions, Creation Entertainment has a strict company policy not to "oversell" our conventions. In other words, every patron, no matter what bracket of ticket they purchase, will have a seat in the main auditorium where the major guests appear and events take place. Nothing upsets us more than hearing about other conventions that sell tickets to patrons and then those very same patrons have to wait on additional lines inside the facility to get into (or sometimes not!) the main theatre. An important Creation Entertainment difference we want you to know about!
The Creation difference extends to our 40 years experience in running fan conventions. In the last few years we've seen promoter after promoter fail taking hard earned ticket money down with them. Inexperienced promoters, often first-timers, use celebrity images and names to get ticket money which they use to hopefully pay their expenses. When that fails they've already gone through "your" ticket money and they collapse leaving no recourse for ticket holders. They say "buyer beware" but this has happened in Twilight, Star Trek, Battlestar Galactica, and Firefly fandom (to name just a few) and we really feel for those great fans who have lost their ticket money and upset travel plans.
**All Convention tickets have a $7.75 shipping/handling fee charged per ticket ordered. This applies to all online, phone, fax and mail orders.
***Attention Attendees: Do not purchase Creation Tickets from scalpers or anyone trying to offer tickets as you arrive at our convention locations. Each ticket is checked for authenticity at the door with a scanner and we can not let you in if your ticket is counterfeit (which has happened recently). Each ticket once scanned makes any and all copies of that same one of a kind scan void and we can only let the first person in with it. Please ony buy your tickets only from Creation in advance or at the door, we seen too many nice folks lose their hard earned money this way and be turned away. Thanks, we appreciate your support!
WANNA VOLUNTEER AT THIS CONVENTION?
GREAT! IT IS MUCH APPRECIATED!
Just drop Toni a line at the link below, mentioning the convention you are interested in!

PLEASE INCLUDE:
CONVENTION NAME, CITY & DATE IN THE SUBJECT LINE OF ALL CORRESPONDENCE.
A separate email is required for each show you wish to volunteer for. A separate email is required for each person volunteering. All volunteers must be 21 yrs or older.
We really appreciate your help in publicizing this event on-line. Grab our banners to put on your site!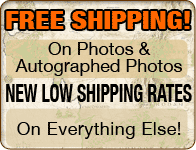 ALL GUESTS are contracted to appear and all convention contracts specify that appearances are tentative and subject to change as film and television work demands take precedence as can a personal conflict. Our events will take place whether a specific guest cancels or not (we always try to book replacements) and therefore we can not issue admission ticket or ticket package refunds if a particular guest does not fulfill their appearance contract. Of course we will always refund separately purchased photo ops and autograph tickets for a guest if they cancel.
PHOTO TAKING POLICY AT THIS CONVENTION
We know that taking photos makes the convention even more fun and we thought it would be a good idea to share our photo taking policies for you before you arrive at the convention so you can prepare. In the auditorium, photo taking is encouraged, but only from your seat. It is unfair to run up to the stage and block the view of others who have paid for reserved seats in front of you. Even if there are empty seats, patrons must sit in the seats they paid for to be fair to everyone. Due to fire marshall regulations everyone must be seated during performances. Please also be courteous to your neighbors when taking pictures. Photo taking is not allowed during autographing sessions nor during the photo ops. Only those people who have autograph tickets may come up to get autographs. At the Gold Exclusive Parties and Breakfast: photo taking is encouraged when the guests arrive (but only from your seats). After a sufficient time for all to get their photos we ask that your cameras be placed down so the celebrities can enjoy their time at the two food functions. Thank you for understanding the need to have these few rules so everyone is safe and has fun.
The vast majority of our guest celebrities take questions from the audience during their on-stage time. Therefore it is incumbent upon those that ask questions to make them ones that allow our mutual shared time with the celebrities to be enjoyable, interesting and entertaining for all (including the guest). Asking for hugs, telling stars we love them (we all do, that's why we're here), giving gifts, getting into long personal stories, or worse, is not acceptable for this format and, in fact, is quite self-centered when you are in essence "representing" all of fandom to a celebrity. Join us in trying to make this convention the best entertainment for everyone!
In the event of convention cancellations or date changes Creation Entertainment is not responsible for patrons' costs involving travel or hotel accommodations or any other non convention ticket expenses.
Advance ticket sales are generally turned off early to mid-week of the week of the events. Tickets, if they are not sold out, are sold at the convention of course.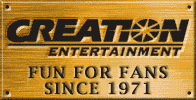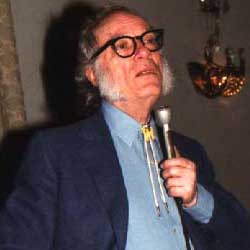 Here's a pic of the legendary sci-fi author/genius Isaac Asimov, a frequent visitor to our early conventions and quite a character as well! It is amazing that we got to work with him after reading so many of his books.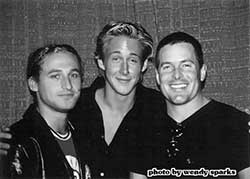 From the "you never know" category, here in the middle is "Young Hercules" at our Official Hercules/Xena Convention (pictured with his co-stars from that short lived series). He's better known by his real name today: Ryan Gosling, an incredible actor doing wonderful work in feature films.

Back in the heyday of Xena popularity we had the pleasure of meeting some of New Zealand's top talents as they often guested on the series which was filmed in that beautiful country. Left to right: Karl Urban who went onto major stardom as Star Trek's new Dr. McCoy, Kevin Smith, one of our all-time favorite guests, on the verge of international fame when he was killed in a tragic accident, and Danielle Cormack who continues to perform in New Zealand.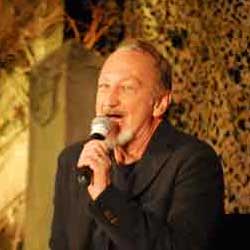 For over two decades we had the pleasure of presenting the country's leading horror fan conventions, Fangoria's Weekend of Horrors with the popular magazine and illustrious editor Tony Timpone. These shows were a breeding ground for up and coming genre talent and that makes us proud. Here, one of the icons of the field, Robert Englund, on stage.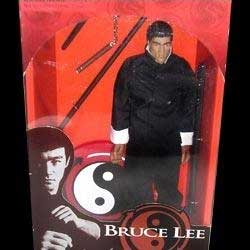 During one crazy phase we started manufacturing action figures and selling them in Toys R Us amongst other national retailers. Bruce Lee was probably are most realistic looking figure, but we also had success with Saturday Night Live figures and Drew and Mimi from The Drew Carey Show.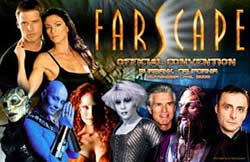 It had one of the most loyal and passionate fan movements behind it and a gloriously talented cast of performers working with amazing and intelligent scripts. We were delighted to be associated with this incredible and still missed series and it was always a special pleasure to work with star Ben Browder.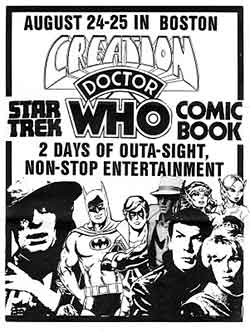 We were ahead of the times back in the 80's with conventions mixing all sorts of fan favorites together. Usually all the different fandoms got along and it is nice to see that Dr. Who is more popular than ever. We were licensees back in the day and worked with many of the earlier Doctors, including, of course, the larger than life Tom Baker.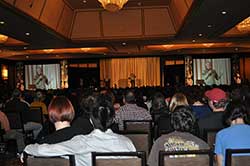 Here is a scene from a recent Official Star Trek Convention in San Francisco with Brent Spiner on stage speaking to a sold out crowd.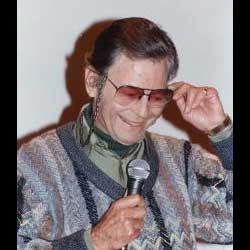 There was never any guest nicer than the amazing DeForest Kelley who graced our stages many, many times always putting on a warm and entertaining presentation for his legions of dedicated fans. He was just as cool as you would want him to be!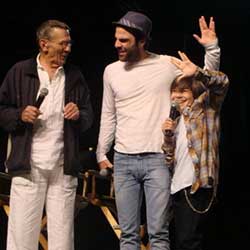 The only time this ever happened: Three Mr. Spocks on stage, a really special moment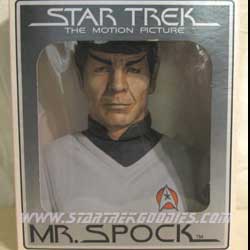 It all started with a Mr. Spock head: our entry into the world of Star Trek merchandising began full time when we purchased 1,000 of these 35 years ago or so. We still have a few left!


Every five year anniversary marks a special time to remember for Star Trek fans and our conventions take on an air of a family reunion of long-time fans and the stars we all admire. Sadly we also mark the loss of some of those talents who appeared with us regularly at our events. They are missed.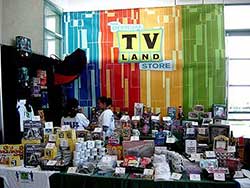 One of our most fun to run conventions was The Official TV LAND Convention. Here is the convention store we set up offering goodies to fellow TV fanatics!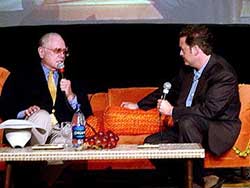 This is pretty cool: Sam Rubin interviewed legendary Larry Hagman at our TV Land Convention, sadly a one-time only gathering, but did we ever enjoy meeting so many of our all-time favorite TV stars!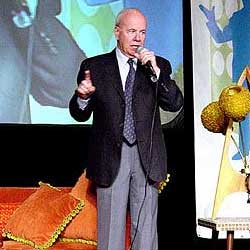 Another wonderful moment from the TV Land Convention: here's the hilarious Tim Conway regaling the audience with anecdotes about his career that has spanned decades.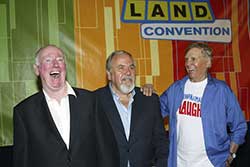 Dick Martin, George Schlatter and Alan Sues at the TV Land Convention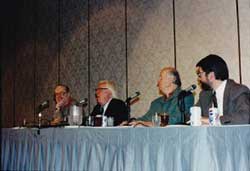 Here's an amazing panel we did in LA at the famed Biltmore Hotel: Forry Ackerman, Ray Bradbury, Ray Harryhausen and John Landis!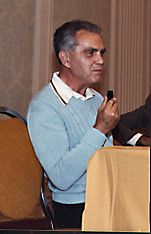 Comic book and entertainment fans owe much to the legendary JACK KIRBY, the revered talent who co-created the Marvel mythology and made many early appearances with us, among his most devoted followers. Although his passing never allowed Jack to see the amazing success of his characters in film we do know that his appearances at conventions always brought down the house!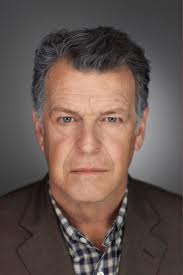 It is always great when we can personally thank a performer for an absolutely beautifully done job and that was just the treat when John Noble appeared in Feb of 2013 wrapping up his epic FRINGE series, one of our all-time favorite shows!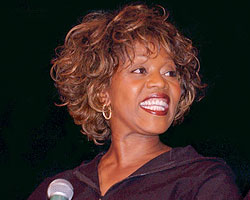 The beautiful and talented Alfre Woodard graced her stages to reminisce about her appearance in Star Trek as Lily in the movie Star Trek: First Contact, but of course she is best known for being an Academy Award and Grammy nominated actress as well as having an incredible 17 Emmy nominations (winning four).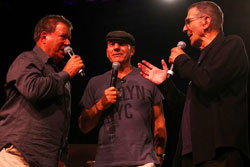 Our Vegas Star Trek Convention is ALWAYS full of surprises! Sir Patrick Stewart joins William Shatner and Leonard Nimoy in this once in a lifetime moment! We're glad we were there!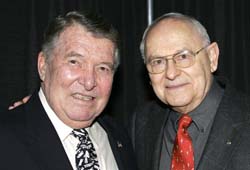 In 2006, space pioneers, astronauts Wally Schirra and Alan Bean, guested at Grand Slam: it was an honor!
Photo Credit: David Livingston

Three of the most popular actors on the planet graced our stages along with their The Twilight Saga: Breaking Dawn director: Bill Condon, Kristen Stewart, Robert Pattinson and Taylor Lautner helped us make history at an official fan gathering done in conjunction with the press junket and in association with Summit Entertainment.

Our first convention program in 1971, ticket prices were $1.50 a day and our special guest was legendary comic artist superstar Jim Steranko!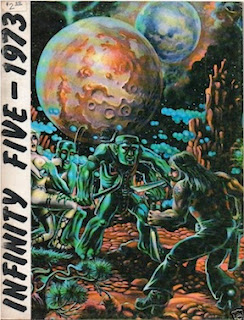 We even had time to publish 6 issues of a popular comic art fanzine called Infinity when we were teenagers. Back in the days before the internet, printed fanzines and conventions helped keep fandom connected.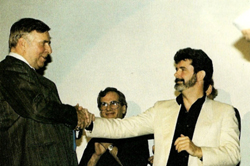 When we ran The Official STAR WARS Convention we brought in Gene Roddenberry as a surprise and this moment in time was a true highlight. Gene was a great mentor of ours and he is always in our thoughts, especially when we gather for our Official STAR TREK Conventions.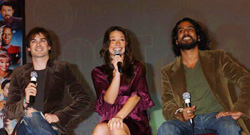 LOST was one of the great TV series of all-time and we were proud to be an official licensee for the show. Here three of the stars, Ian Somerhalder, Evangeline Lilly and Naveen Andrews, grace our stages in a Creation Convention appearance.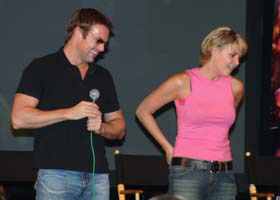 Two of our most popular celebrity guests from the Stargate franchise making their only Creation appearance together on stage: Michael Shanks and Amanda Tapping! We love following their careers post Stargate and look forward to enjoying their work for years to come!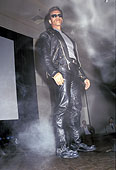 How's this for cool? Arnold as THE Terminator at our Official T-2 Convention, an awesome occasion!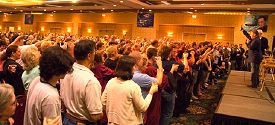 A VERY special moment in Creation History
BILL SHATNER & LEONARD NIMOY toasting the 40th Anniversary of Star Trek on the exact day, 4 decades later, that the original series began its TV run! Taken in Chicago at Creation's Salute to Star Trek's 40th! Thanks, Bill and Leonard for being such a big part of Creation Entertainment! Who would have thought that as kids that watched classic Trek, that one day we'd be working with these show biz legends!

#VanCon
DON'T FORGET TO USE THE OFFICIAL HASHTAG WHEN TWEETING AND POSTING ON FACEBOOK ABOUT THIS EVENT!
PLEASE READ THIS PAGE COMPLETELY BEFORE ORDERING ANY TICKETS.
Be sure of which day a guest is doing photo ops/autographs
before purchasing your admission tickets.
Please note that tickets are delivered to you via e-mail in PDF format which you should print out and bring with you to convention registration. Most customers receive their PDF tickets within 3 business days of having placed their order.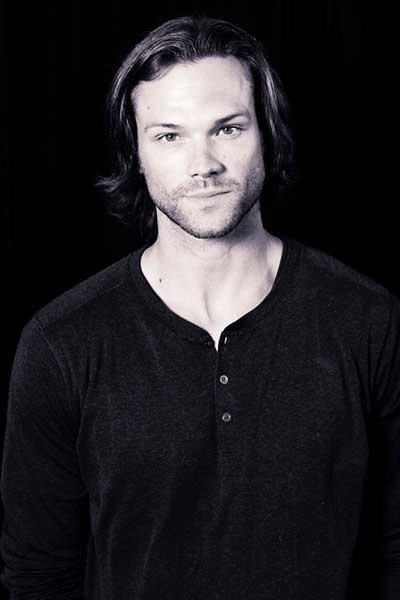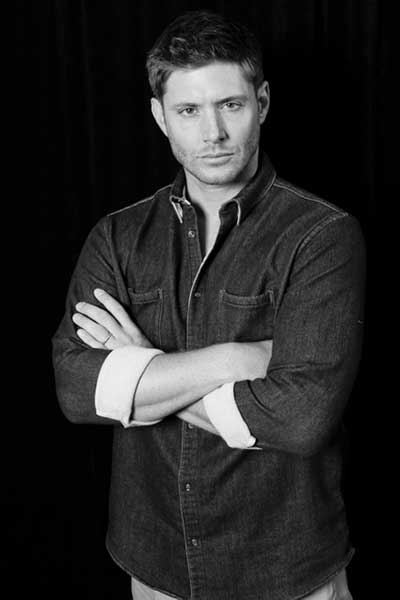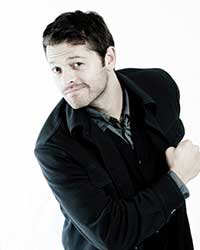 Three of television's most popular stars, LIVE and IN PERSON, headlining our 2014 visit to VANCOUVER, the city that hosts the production of SUPERNATURAL! Jensen Ackles and Jared Padalecki (Dean and Sam Winchester) appear Sunday, Misha Collins (Castiel) appears Saturday.
Creation Entertainment's
SALUTE TO SUPERNATURAL
VANCOUVER, BC CANADA
Friday, Saturday & Sunday
August 22-24, 2014

Sheraton Vancouver Wall Centre
1088 Burrard St.
Vancouver, British Columbia V6Z 2R9
1-800-736-9712

Convention Hours: Because our schedules are dependent upon guest flights and itineraries and these are not known until much closer to the convention it is impossible to give accurate convention opening and closing times earlier. As a generalization, however, we have a pre-registration from 8 pm to 11 pm on the night prior to the convention where we give any present full weekend attendees their credentials so they don't have to wait again. The vendors room is also open. Of course patrons are free to register any time registration is open, pre-registration is a convenience, not a necessity.

Generally Saturday and Sunday hours begin at approximately 9 am and run until approximately 7 pm with autographs to follow. Please note that this is a generalization and accurate times are posted close to the convention. Thanks and enjoy your stay with us!
For those traveling to the convention please note that we potentially will have some guests appearing Sunday late afternoon or into the early evening (although not Jensen and Jared if their schedules remain as they have been in the past). In order not to miss anyone kindly make appropriate plans if possible. Thanks!
Please note that these conventions are intended for adults in terms of some of the on-stage appearances of our guests which often include somewhat off color humor and/or profanity. Children are welcomed if accompanied by an adult who is aware of the content of some of the stage material.



Jensen Ackles
Dean Winchester
Appearing Sunday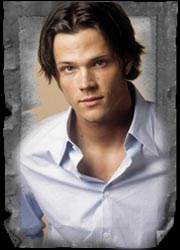 Jared Padalecki
Sam Winchester
Appearing Sunday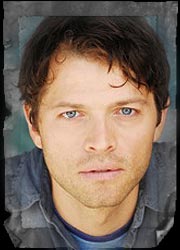 Misha Collins
Castiel
Appearing Saturday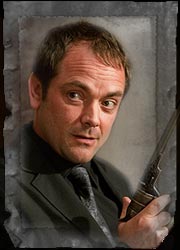 Mark Sheppard
Crowley
Appearing Saturday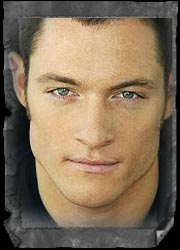 TAHMOH PENIKETT
Ezekiel of Supernatural, long-time genre favorite Tahmoh has appeared on Continuum, Arrow, Dollhouse, Smallville, and of course Battlestar Galactica as Captain Agathon
Appearing Saturday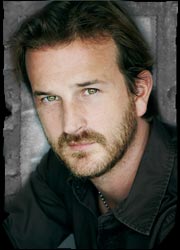 Richard Speight, Jr.
"The Trickster" and Gabriel
Hosting the entire weekend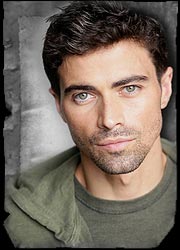 Matt Cohen
Young John Winchester
Appearing Saturday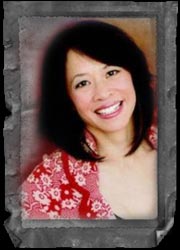 LAUREN TOM
Linda Tran of Supernatural, Lauren has also been on 98 episodes of King of The Hill, 115 episodes of Futurama, 26 episodes of Men in Trees, 7 episodes of Friends, among many other films and TV shows
Appearing Friday on stage, also doing autographs and photo ops solo and with Osric on Friday. Linda will also participate in our free Karaoke Kings Concert Friday Night
OSRIC CHAU
Kevin Tran of Supernatural, Osric has proven to be one of our nicest guests hanging around the convention and meeting fans and talking
Appearing on stage Friday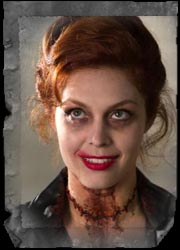 Alaina Huffman
Abbadon/Josie Sands
Alaina has appeared as a regular on SGU Stargate Universe, Smallville, Painkiller Jane, as well as many guest shots.
Appearing on Sunday on stage (most likely early or mid evening although this is always tentative), and also doing autographs and photo ops also on Sunday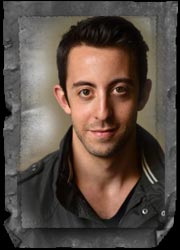 Adam Rose
Aaron Bass in the episode "Everybody Hates Hitler"
First time Salute to Supernatural Convention guest! Adam has also appeared on The Sopranos, Veronica Mars (6 episodes), Aliens in America (11 episodes), Weeds, Castle, and many more.
He will appear on stage Friday and do autographs and photo ops Friday as well.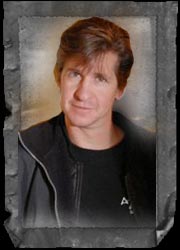 Kevin Parks
First Assistant Director of Supernatural on 93 episodes and he has directed 2 episodes as of the date of this writing. Kevin has also worked on other genre shows like Andromeda, Millennium, Hihglander and The X-Files.
Appearing Saturday.
Kevin will be taking part in a new event, a production team panel, on Saturday. He will meet fans and sign autographs on a complimentary basis Saturday, his schedule permitting and he is also doing photo ops Saturday as well.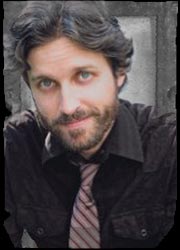 Rob Benedict
Chuck Shurley/Carver Edlund
Appearing Friday and Saturday
One of the most beloved of all our Supernatural Tour guests, Rob's long and varied show buiz caeeer includes apppearances on Buffy, Felicity, Birds of Prey, Alias, Monk, Threshold, HeadCase,Psych, and Franklin & Bash. He is also the lead singer for the band Louden Swain and he might look a bit familiar as the lead singer of convention house band ELASTIC WASTE BAND.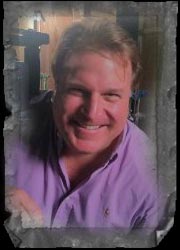 JIM MICHAELS
Co-executive producer of Supernatural and the new spin-off Supernatural: Bloodlines. Jim's great career also includes visual effects and/or producing work on many popular shows including Odyssey 5, Lois & Clark, Midnight Caller, Knight Rider, Airworlf, Miami Vice, and others.
Appearing on Saturday as part of our new production team panel event, Jim will sign autographs on a complimentary space for any patron his schedule permitting. He is also doing photo ops on Saturday.
MORE GREAT GUESTS TO BE ANNOUNCED!
TY OLSSON will not be attending the 2014 Conventions . We wish him the very best in his endeavors. Those that have purchased SEPARATE TY Autograph tickets or Photo Op tickets will have their credit cards refunded starting Monday 24. Please allow 7-10 days for rebates to hit your cards .We will be booking a replacement guest shortly, please check back or wait for further announcements via our bulletins.
Make sure to get on our SUPERNATURAL e-mail newsletter list
to get announcements about SUPERNATURAL events!



HERE ARE SOME FANTASTIC PHOTOS FROM OUR RECENT CONVENTIONS!
Here are some fantastic photos from previous Creation Salute to Supernatural Conventions. Courtesy of our attendees, Megan Jackson(from our Burbank convention and Las Vegas 2014) & Jeni Berry(from our recent visit to Dallas). Check it out and join us to make some great memories!
Click below to view larger. Use arrows to scroll images.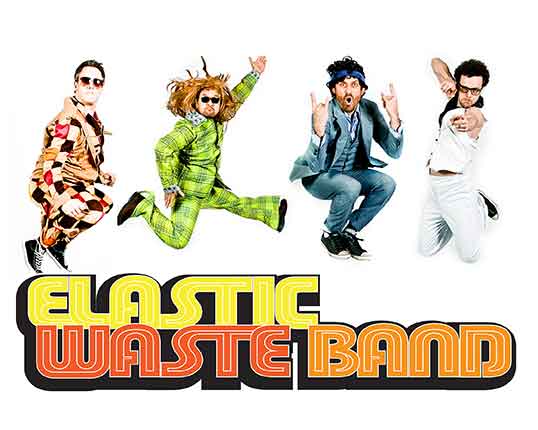 ELASTIC WASTE BAND
WHAT CAN WE SAY! ELASTIC WASTE BAND has returned to the road and we are thrilled to welcome these stage warriors as our "house band" at virtually all of The Creation Entertainment Salute to SUPERNATURAL CONVENTIONS in 2014 and the early part of 2015. They have added so much to the fun of our Las Vegas Conventions and even though they say what happens in Vegas stays in Vegas we knew we had to make an exception when it comes to ELASTIC WASTE BAND Here's some pictures of the band hard at work in 2013 including Jensen joining in for a brief part of "The Boys Are Back in Town" and in 2014 both Jared and Jensen participated with the band in a version of a Vanilla Ice Rap! The audience went crazy! WE LOOK FORWARD TO WELCOMING ELASTIC WASTE BAND AS THE HOUSE BAND AT THIS CONVENTION!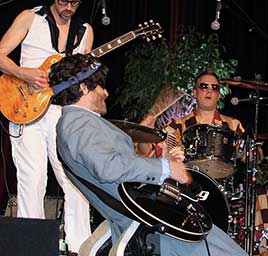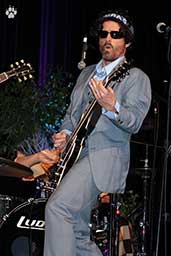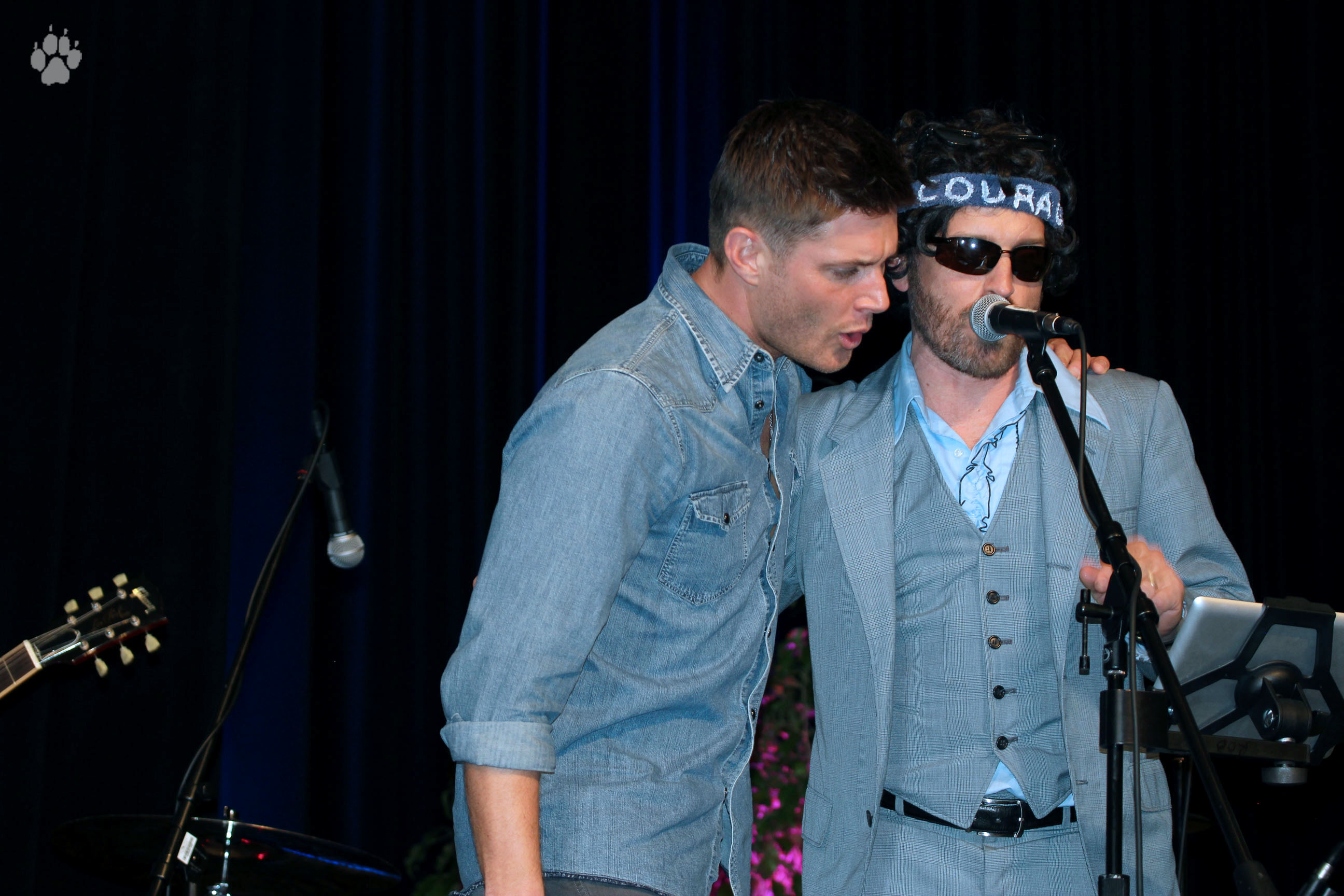 FRIDAY NIGHT KARAOKE PARTY! "Dick & Matt's Excellent Adventure (80'S Theme)"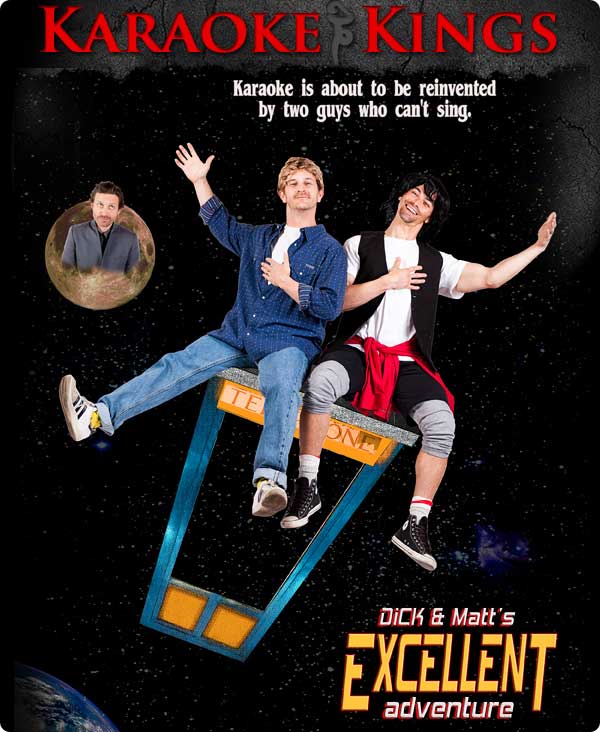 OUR CREATION KARAOKE KINGS HAVE ISSUED A DECREE! THE NEW THEME FOR THE 2014 Salute to SUPERNATURAL Convention Tour is "Dick and Matt's Excellent Adventure: A 1980's theme!" Go back in time and dress in the period of the 80's (or come as you like, we just want you to have fun and relax!). Below you will see a collage of previous Karaoke Kings looks! ! On Friday of The Creation Entertainment Salute to Supernatural we are happy to present this special FREE PARTY for all! RICHARD SPEIGHT, JR & MATT COHEN, our KARAOKE KINGS, are large and in charge of our famous Free Karaoke Parties!

And don't forget to pick up your exclusive photo op with the guys spiffed out in their themed 80'S duds available at our photo op section! They will be joined at the party by special guests, generally those appearing on Friday, but you never know who Richard and Matt will get to show up, hopefully an outrageously great singer like Supernatural's Rob Benedict (as pictured looking over the guys)!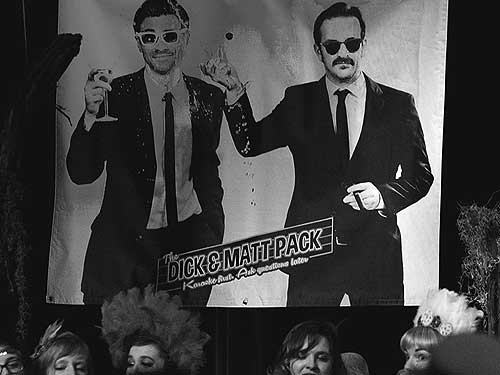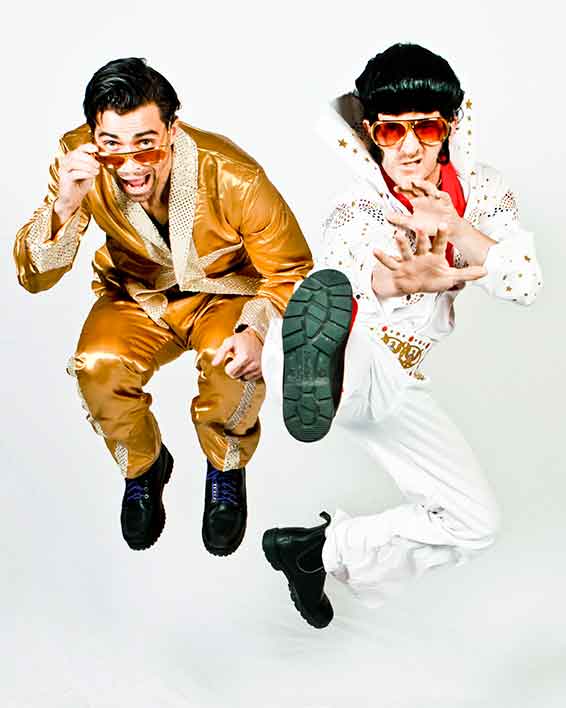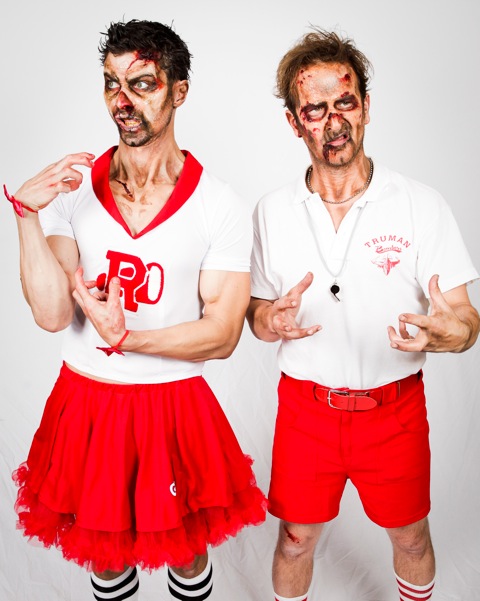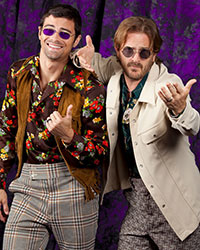 with Rob Benedict as lead singer, joined by other Supernatural Celebrities making guest appearances
THE SATURDAY NIGHT CELEBRITY CABARET
We are proud to welcome the incredible band LOUDEN SWAIN featuring wonderful lead singer and Supernatural's own ROB BENEDICT on stage joined by Supernatural celebrity performers to be announced. This is gonna be awesome! This SATURDAY NIGHT CELEBRITY CABARET IS COMPLIMENTARY FOR GOLD WEEKEND and SILVER WEEKEND MEMBERS (keep your same seats). SPECIAL GUEST PERFORMERS WILL TENTATIVELY INCLUDE MISHA COLLINS and MARK SHEPPARD and others. For others GENERAL ADMISSION TICKETS ARE $30 AND AVAILABLE THROUGH THE SITE starting April 22, 2014 OR AT THE CONVENTION.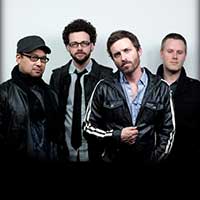 The four-piece Los Angeles indie group Louden Swain makes music best described as a combo platter of classic, alternative and hard rock, sounds that have won over legions of fans including those that watched them perform in concert at some of our past conventions. . Because they went over so big we knew they had to return in cities around North America and so it is! Let their music touch your heart and reserve SATURDAY NIGHT for LOUDEN SWAIN and their special guest performers: you won't be disappointed! The concert is FREE to all GOLD (keeping your same great daytime seats)and for others it is only $30 general admission, available online or at the convention.

Fronted by lead singer and actor Rob Benedict (known to Supernatural fans as Chuck Shurley and Carver Edlund), Louden Swain also includes bassist Mike Borja, lead guitarist Billy Moran and drummer Stephen Norton.

Each new album has arrived brimming with gumption and sparky intellect, leading to a lot of early buzz: "The LA pop rock band has a polished sound reminiscent of Marvelous 3," says Kayley Thomas of Pop Matters, "one that crackles and sparks with wit, humor, and a powerful mix of intellectual and musical playfulness and maturity. Bursting with energy and whimsy."

Benedict's connections to the acting world – he has appeared on TV's "Felicity," "Alias" and "Supernatural" and films like "Waiting" – then led to the tune "Help You" being placed in the 2010 Jenna Fischer movie "A Little Help," in which he co-starred. A successful tour of Europe through England, Germany and Austria also brought Louden Swain to new audiences.

"We've been at this for a while, a little more than 10 years, and we've known each other for more than that," Norton says. "We have a certain amount of maturity – this isn't our first barbeque – and yet, we've done everything without a label. In many ways, we feel we're just starting to break." - Portions edited from a bio by Nick DeRiso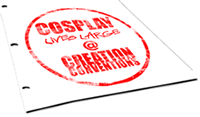 THE "SUPERNATURAL" COSTUME CONTEST
Here's an opportunity for you to show your creative talents by entering our famous Costume Competition. Held on SATURDAY, come dressed as any Supernatural character (or make up your own) and vie for audience applause and great prizes including a $250 gift certificate. Good Luck!

"Castiel" a fan favorite for the Supernatural Costume Contest


THE SUPERNATURAL COCKTAIL PARTY & CENTERPIECE CONTEST
Another way that fans can show off their love of SUPERNATURAL creatively is by entering our famous themed CENTERPIECE CONTEST! This event takes place at our CELEBRITY COCKTAIL PARTY (Saturday Evening) and is for exclusive for Gold Members attending the convention weekend! Create the very best centerpiece that touches the hearts of our judges and you might just win a special $250 Gift Certificate! Just be "GOLD" and bring your entry to the party and that's all it takes to enter! CELEBRITY guests also are part of the fun... some of our guests attend and will be coming to say hello and mingle. Due to the new Cabaret Evening Event (free for Gold Patrons) guests will not be escorted table to table. You are invited to take pictures of the guests as they enter and then asked to put your cameras away so the celebrities can also have some fun! A cash bar is offered for those that want beverages.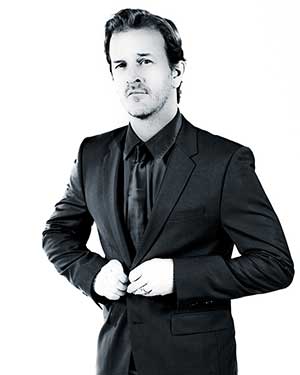 YOUR SPECIAL MASTER OF CEREMONIES FOR THE CONVENTION: RICHARD SPEIGHT, Jr.
Our special MC/host for the weekend Richard Speight, Jr. (Supernatural's Trickster/Gabriel) has been instrumental in making Creation Entertainment's Salute to SUPERNATURAL Conventions among the most fun, most interactive, coolest fan events ever and we love having him on our team. If you've seen Richard as host you know he brings just the right mix of talent and skill to this gig!

We hand over the hosting reigns in VANCOUVER once again to Richard as we continue to make the Salute to Supernatural Conventions unlike any other fan get-togethers of the past!

Richard, of course, has had a long career outside of Supernatural, including work on Yes, Dear, Jag, Jericho, Justified, Band of Brothers, and The Appomattox, amongst others. Naturally Richard will be with us all the days of the convention and you will truly enjoy his fast wit, hilarious patter, and camaraderie with our entire celebrity line-up!


THE SUPERNATURAL FAN MUSIC VIDEO CONTEST
One of the finest highlights of the convention is the running of fan produced Music Videos honoring SUPERNATURAL, its themes and characters. If you are a talented video editor now is your chance to show off your creativity and vie for prizes at The Creation Salute to Supernatural Convention Tour 2013.

Rules: one music video about SUPERNATURAL may be submitted on DVD only (please no computer-based media like CD accepted). PLEASE USE ONLY NTSC FORMAT FOR YOUR DVD. Entries are judged on the following criteria: video quality, audio quality, editing quality, inventiveness, song selection, and originality. Humorous submissions are encouraged. Entries can not be returned, and person submitting entry is granting Creation the right to play this entry in perpetuity at Creation events worldwide and/or on line at the Creation website(s). Creation does not sell music videos so your entry will never be sold as a commercial product, just presented at our events/on line.

Winners will receive a $100 gift certificate good for Creation products. Winners will be announced and certificates awarded on site. Please tell us which specific convention the music video is for and send In your video using order confirmation or signature required in order to know if it has arrived. We do not announce winners until the event. Thanks and good luck!

Note: Due to the high volume of entries for our Music Video Contests, we are forced to limit entries to those people actually attending the specific show they are entering for. You do not have to be present for the actual showing of your video, but you must claim your award on site before the end of the weekend or your award will be forfeited. URGENT: PLEASE NOTE THAT COMPETITION CLOSES FORTY DAYS PRIOR TO THE ACTUAL OPENING DAY OF THE CONVENTION, NO EXCEPTIONS! PLEASE NOTE that we are also looking for entries to introduce our supporting cast members so please keep that in mind too! Please note that fans should not use footage from other than the shows we are honoring even if it features the stars of the current show the convention is about.
SEND ENTRIES TO:
Creation Entertainment
SUPERNATURAL Music Video Contest
217 South Kenwood St.
Glendale, CA 91205


THE SALUTE TO SUPERNATURAL VENDORS AREA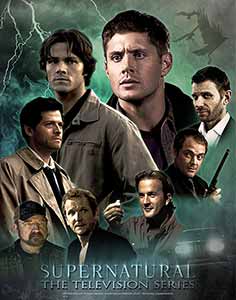 Look out because we have tons of cool official SUPERNATURAL licensed products to offer attendees! There will be official photographs shot from studio source, great t-shirts and apparel, jewelry, mugs and glassware, banners and posters, books and magazines, autographed items, and more! This is THE place to be for Supernatural collectors!

PLEASE NOTE: Because we are a merchandise licensee of Warner Bros. Television for Supernatural only licensed by the studio Supernatural products are permitted for sale at the convention. Other vendors of other genre merchandise are invited to attend as well. For our attendees we wanted you to know that the vendors area is small because of this fact.... we didn't want anyone to come expecting a huge dealers room. (Click image to view larger)


SPECIAL 5% OFF OF AMERICAN AIRLINES FLIGHTS FOR THOSE
COMING TO THE CONVENTION, click here for details...




Please place this at your site linking back to www.buysupernatural.com Thanks!



KEEP IN TOUCH WITH US VIA SOCIAL MEDIA:
Join our Salute to Supernatural Facebook group:
http://www.facebook.com/groups/8078672420

Follow us on Twitter for Salute to Supernatural Convention updates:
http://twitter.com/creationent

Follow us on Instagram for Salute to Supernatural Convention updates:
http://instagram.com/creationent



Please make sure to bring ALL your printed out tickets to the convention as we can not replace any tickets forgotten or lost. This holds true for all ticket-buyers domestic and outside of The United States as we no longer have a will-call or hold ticket desk. Our convention sites generally have a business office where you can print out your tickets if you have left them home by mistake. Once you present your ticket(s) at registration, photo op areas, or autograph sessions they will be scanned for legitimacy and one-time use only. Thanks!
Customer Support E-Mail: ANY problem you have please write to us at:
and we'll look into it and get right back to you. Thanks!
NOTE: You may buy Photo Op and Autograph tickets before buying an Admission ticket, but you need an Admission Ticket in order to use the Photo Op and Autograph tickets. Please buy an Admission ticket as soon as you can as we can never guarantee Admission tickets won't sell out before the show. Join our Free Email list to get updates on ticket availability.

GOLD ADMISSION WEEKEND PACKAGE - SOLD OUT(Click for details...)

We do have a few first row Gold Row Seating at premium pricing of $1250 which includes all gold weekend benefits and of course the actual best reserved seats of the convention.




SILVER ADMISSION WEEKEND PACKAGE - SOLD OUT(Click for details...)


GENERAL ADMISSION WEEKEND
This is the most economical way to attend all three days of the convention, see all the stars and participate in the free karaoke party and of course gain entrance to the vendors area. You get a guaranteed seat in the rear of the theatre, which is not very large (approximately 1000 seats) If you wish to have autograph and photo ops you may purchase them if available.
GENERAL ADMISSION WEEKEND TICKETS: $190 -SOLD OUT

PREFERRED ADMISSION SINGLE DAYS
Here is the best way to attend any single day(s) of the convention. You get a reserved seat, yours come and go all day, in the main theatre where you will see all the stars and events of the day. Of course you also have access to the vendors room and the Friday Night Karaoke Koncert. You also get to pick out your actual seat when you are ordering!
FRIDAY PREFERRED SEATING: $50
SATURDAY PREFERRED SEATING: $80
SUNDAY PREFERRED SEATING: $100

Please note that preferred single day seating does not include
autographs and/or photo ops and those must be ordered separately if desired.

GENERAL ADMISSION SINGLE DAYS
These seats are the most economical way to attend the convention any single (days) and there are very few available. They are in the last row of the theatre (which is really large at about 1000 seats). You do get a guaranteed seat, see all the guests appearing that day, and participate in the free Friday night karaoke party as well as buy autograph and photo op tickets if available.
FRIDAY SINGLE DAY SEATING: $30
SATURDAY SINGLE DAY SEATING: $70
SUNDAY SINGLE DAY SEATING: $95


ADMISSION TICKET PACKAGES DO NOT INCLUDE PHOTO OPS and these must be purchased separately below or at the convention (if not sold out). Thanks!
We know that many fans like to give gifts to both Jared and Jensen and we feel this is a lovely gesture. However, since both stars are on tight schedules, it's impossible to accommodate the large amounts of gifts and we do not have an adequate system to accept them at locations at so many different venues. Therefore, we are offering the following addresses for fans to send gifts to the celebrities:

Jensen Ackles
c/o Management 360
9111 Wilshire Blvd.
Beverly Hills, CA 90210

and

Jared Padalecki
c/o Industry Entertainment
955 S. Carrillo Dr.
3rd Floor
Los Angeles, CA 90048

Misha Collins
1920 N. Hillhurst #170
Los Angeles, CA 90027

Autograph and Photo Op Tickets do not include admission to the convention. You must have an admission ticket for the convention in order to redeem autograph and photo op tickets. Photography is not allowed during the autograph sessions.
Here is the incredibly rare chance to get an in person autograph from the sensational stars of SUPERNATURAL. These stars will sign any item you bring from home or buy at the convention. There will be tons of great photographs and other collectibles available at the convention that will be suitable for signing purposes. If you have autographs included in the ticket packages you have purchased and you want more than one autograph per celebrity you can purchase them here and then get all your signatures from that celebrity at the same (first) time you are called up.
** Please note that we can not accept "on cell phone" tickets for autograph and photo op sections so you must print them out at home and bring them to the convention on paper, not your phone. Thank you! We can accept "on cell phone" tickets for admission however.
JENSEN ACKLES $99 -SOLD OUT (Sunday) Note: Jensen's autograph is complimentary for Gold and Silver Weekend Patrons
JARED PADALECKI $99 -SOLD OUT (Sunday) Note: Jared's autograph is complimentary for Gold and Silver Weekend Patrons
MISHA COLLINS $50 Available in limited number. (Saturday) Note that Misha will be signing on a complimentary basis for our Gold Patrons. Others who want his autograph will need to purchase a ticket if they wish.
MARK SHEPPARD $30 (Saturday) Note: Mark's autograph is complimentary for Gold and Silver Weekend Patrons
RICHARD SPEIGHT, JR. $25 (Friday, Saturday and Sunday) Richard's autograph is not part of any package and must be ordered separately if desired.
MATT COHEN $25 (Saturday) Please note that Matt's autograph is not part of any package and must be purchased separately if desired.
OSRIC CHAU $30 (Friday)
LAUREN TOM $20 (Friday)
TAHMOH PENIKETT $40 (Saturday) Limited availability
ALAINA HUFFMAN $30 (Sunday) Please note that Alaina's autograph is not part of any package and must be ordered separately
ADAM ROSE $25 (Friday) Adam's autograph is included on a complimentary basis in both Gold and Silver Packages.
KEVIN PARKS (Saturday) Kevin will be signing on a complimentary basis for all who wish to meet him, his schedule permitting.
ROB BENEDICT $25 (Friday and Saturday) Please note that Rob's autograph is not part of any package and must be ordered separately.
*NEW JIM MICHAELS Jim will sign autographs for any patron on a complimentary basis, schedule permitting. He is also doing photo ops on Saturday.

TY OLSSON will not be attending the 2014 Conventions . We wish him the very best in his endeavors. Those that have purchased SEPARATE TY Autograph tickets or Photo Op tickets will have their credit cards refunded starting Monday 24. Please allow 7-10 days for rebates to hit your cards .We will be booking a replacement guest shortly, please check back or wait for further announcements via our bulletins.
Note: Patrons must bring an item for celebrities to sign. You can bring something from home or purchase a photo or other collectible in the vendors room. Please feel free to purchase as many autograph tickets of a particular celebrity as you'd like.
Note: Guests appear ONE day of the convention, so therefore their autographing and/or photo ops take place that day, except in VERY rare occasions which will be noted. If you are not attending all days of the convention it is wise to wait until specific days of appearance are announced before purchasing autographs or photo ops. You must have an admission ticket to the convention to get autographs or photo ops.

Photo Op Tickets do not include admission to the convention. You must have an admission ticket for the convention to enter into the photo op areas. Due to security considerations and guest concerns we cannot facilitate the giving of gifts to guests at the photo op sessions. LIMIT OF TWO FANS PER PHOTO-OP, NO EXCEPTIONS PLEASE! TWO FANS CAN BE IN THE PHOTO OP FOR THE PRICE OF ONE PHOTO OP TICKET.
Your photo will be taken by Creation's all knowing and super-powerful official staff photographers. They take the best pictures, make the stars comfortable & willing to pose more freely with fans, and generally are beloved by all. JUST CLICK TO OUR E-MAIL FEEDBACK SECTION TO READ ABOUT HOW GREAT CREATION PHOTO OPS ARE! Please read: PHOTO OP F.A.Q.
** Please note that we can not accept "on cell phone" tickets for autograph and photo op sections so you must print them out at home and bring them to the convention on paper, not your phone. Thank you! We can accept "on cell phone" tickets for admission however.

Please order photo ops early to avoid a sell-out which always happens at every Supernatural Convention where Jensen and Jared appear!
JENSEN ACKLES $129 -SOLD OUT (Sunday)
JARED PADALECKI $129 -SOLD OUT (Sunday)
MISHA COLLINS $80 -SOLD OUT (Saturday) Available in limited number
MARK SHEPPARD $50 (Saturday)
RICHARD SPEIGHT, JR. $45 (Friday, Saturday and Sunday)
MATT COHEN $45 (Saturday)
OSRIC CHAU $40 (Friday)
LAUREN TOM $40 (Friday)
TAHMOH PENIKETT $55 (Saturday)
ALAINA HUFFMAN $45 (Sunday)
ADAM ROSE $40 (Friday)
KEVIN PARKS $40 (Saturday)
ROB BENEDICT $45 (Friday and Saturday)
*NEW JIM MICHAELS $40 (Saturday)
GROUP PHOTO-OPS:
"The Supernatural Superstar Sandwich" YOU with JENSEN ACKLES and JARED PADALECKI: $249 -SOLD OUT (Sunday)

Richard Speight Jr. & Matt Cohen (Friday Night and Saturday): There are TWO different photo ops with these stars and your ticket will be good for either, just show up with your PDF ticket and you can get a photo op at either posing. On Friday Night the guys will be in their Karaoke Kings Costumes themed out to the max. On Saturday the two stars are dressed in their "normal" convention appearance attire. $69

"THE TRAN DUO" YOU with OSRIC CHAU and LAUREN TOM: $70 (Friday)

ELASTIC WASTE BAND and YOU! Our house band in a photo with YOU! $50 (Friday)

TY OLSSON will not be attending the 2014 Conventions . We wish him the very best in his endeavors. Those that have purchased SEPARATE TY Autograph tickets or Photo Op tickets will have their credit cards refunded starting Monday 24. Please allow 7-10 days for rebates to hit your cards .We will be booking a replacement guest shortly, please check back or wait for further announcements via our bulletins.




Sheraton Vancouver Wall Centre
1088 Burrard Street
Vancouver, British Columbia V6Z 2R9
CANADA
Phone: (604) 331-1000
We are happy to be returning to one of our favorite convention hotels of all: The Sheraton Vancouver Wall Centre. The special room rate for those with the convention is $195 (standard, king or double - 2 beds). The hotel is right in the heart of beautiful Vancouver, you will enjoy walking around town and seeing the sights, restaurants, bars and nightlife! WE LOVE VANCOUVER!
SOLD OUT - The Creation Rate is no longer available.
The discount parking rate is $25.00 + tax per night for self-parking.
Valet parking is currently $33.00 + tax and this rate is subject to change.
For those traveling to the convention please note that we potentially will have some guests appearing Sunday late afternoon or into the early evening (although not Jensen and Jared if their schedules remain as they have been in the past). In order not to miss anyone kindly make appropriate plans if possible. Thanks!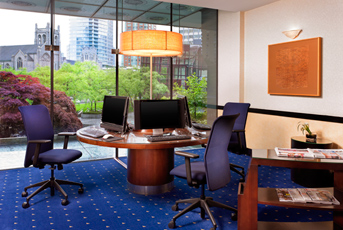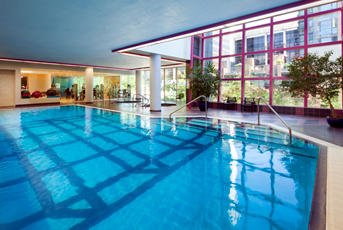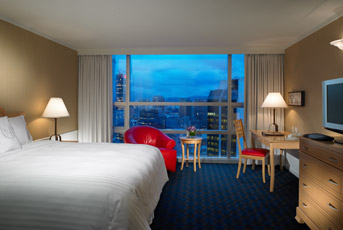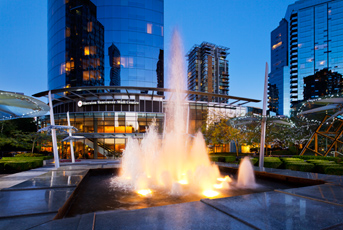 WIth our host hotel sold out let us suggest another property across the street:

Century-Plaza Hotel & Spa
1015 Burrard Street
Vancouver, BC V6Z 1Y5
Phone: 604-697-5308-1
*Across the street from the Sheraton Vancouver Wall Centre

Thursday, August 21st $153 (CAD)
Friday, August 22nd $169 (CAD)
Saturday, August 23rd $169 (CAD)
Sunday, August 24th $153 (CAD)
Reservation Link:
http://uscp.webhotel.microsdc.us/bp/search_rooms.jsp?groupCode=CREATIONENTERTAINMEN

Reservation Phone Number: 800 663 1818
Reservation Code: Creation Entertainment Rate

Cutoff Date: June 20th 2014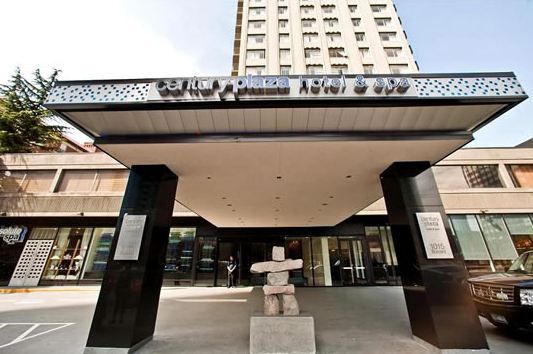 Creation Entertainment holds a "block" of rooms for our attendees. These blocks of rooms have a lower rate than standard rates at the hotel, but they also have a "cut-off" point after which hotels may choose to revert back to their own higher rates for our customers. Usually this cut off date is one month prior to the event, but this does vary. Therefore it is always wise to book your rooms for our conventions as early as possible.
DEALERS:




A schedule will be posted as we get closer to the event.
All guests and scheduling is tentative and subject to change.

Creation assumes no responsibility for typographical errors or inaccurate information provided by convention venues. All dates, venues and guests are considered tentative and subject to change. Check back frequently for updates.
NOTE: ALL TICKETS ARE NON-REFUNDABLE AND NON-EXCHANGEABLE. ABSOLUTELY NO AUDIO OR VIDEOTAPING ALLOWED AT ANY CONVENTION. Still photography is for personal use only - public dissemination and commercial use strictly prohibited.
By attending Creation events you agree to allow your image to be used on our website and in news documentaries or stories, either filmed by Creation Entertainment or other entities.
All ticket prices are subject to change, please order as early as possible.
In the unlikely event of a cancellation of the convention, or a date change, Creation Entertainment is not responsible for refunding airfare or any other costs other than the payments made directly to Creation Entertainment for ticketing. Also in the unlikely event, due to weather, transit issues or last minute illness or other reason given by celebrity, an advertised guest does not make their appearance at the convention, Creation Entertainment is not responsible for any refunds other than separate specific to the guest autograph tickets or photo op tickets. In the extremely rare chance that a guest does not finish his or her autographs or photo ops (which has only happened in a hand full of cases over 40 plus years, always due to something out of our control) Creation Entertainment will only be responsible for the refund of the separate autograph or photo op ticket.
In the extremely rare case (which has never happened before) our computer systems may accept more tickets than we have allotted for. If that should occur we would refund ticket money to the last several people (in order) who did manage to get a confirmation or ticket. As we've said it has never happened but we want to have a fair scenario in place it if does occur.
Flashes occur from phone and cameras often during stage presentations. If you are sensitive to such lighting please be advised to take the necessary cautions.